Signs of Heat Stress in Your Horse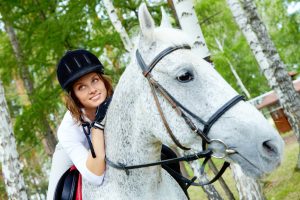 Most of the East coast of Australia has been suffering under a heatwave the last few weeks. While it is relatively easy for us humans to cool ourselves down, horses aren't quite so lucky. It is very important to recognise the signs of heat stress in your horse and steps you can take to prevent this.
If riding your horse, try and do it first thing in the morning or late in the afternoon
Make sure your horse has ample access to cool water
Adequate shade in their paddock is vital, or a well-ventilated stable or structure
How do I recognise the signs of heat stress?
Horse is sweating profusely, or alternately not sweating at all, along with
High breathing rate, even panting
Rapid heart rate
Skin to touch is dry and hot
Higher than normal temperature
If your horse is showing some of these signs, you need to act quickly, by moving them into shade and hosing them off with cool water. It is always a good idea to seek veterinary attention, particularly if your horse is severely distressed.
https://www.eastcoasthorsetransport.com.au/wp-content/uploads/2017/05/3.jpeg
683
1024
pippa
https://www.eastcoasthorsetransport.com.au/wp-content/uploads/2017/05/New-Logo.jpeg
pippa
2018-01-08 04:10:38
2018-11-11 23:59:27
Signs of Heat Stress in Your Horse